About Divisions
Public Sector Transformation Division
Realising PSD's role as the leader of public service transformation.
Providing consultation and advisory services on implementation of public service transformation to the ministries/government agencies.
Monitoring the implementation of public service transformation initiatives by the ministries / government agencies.
Reporting the progress of public service transformation implementation to the Prime Minister, Chief Secretary to the Government and Director-General of Public Service.
Hits: 1741
Psychology Management Service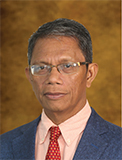 Dato' Seri Dr. Hj. Mat Ali Bin Hassan
This email address is being protected from spambots. You need JavaScript enabled to view it.
To provide the policy and psychology services in human resource management for the development of the high-performance public service officers with integrity and wellness.
Research and development (R & D) psychological services.
Policy formulation and development of psychological services.
Providing consultancy psychological expertise services.
Planning and implementation of psychological services;
Assessment and effectiveness of psychological services.
Hits: 3329
Management Service Division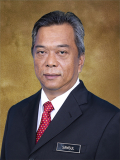 Encik Samsul bin Dollah
This email address is being protected from spambots. You need JavaScript enabled to view it.
To manage the human resource and services management efficiently and effectively.
Managing PSD's personnel establishment, inspectorate and recruitment.
Managing the placement and exchange of PSD officer.
Managing training and competency development of PSD officer.
Managing services and counselling affairs.
Managing finance, procurement and development matters.
Managing PSD's Quality Programme.
Managing PSD's administration and logistics.
Managing the Federal Territory Government Officers Welfare and Recreational Council (MAKSWIP) and PSD Club.
Coordinate Human Resources Management Information System (HRMIS) applications..
Secretariat to the Human Resources Development Panel, Disciplinary Board, Integrity Management Committee and Departmental Joint Council (DJC).
Hits: 3130
Development and Management of Strategic Information Division
Post-Service Division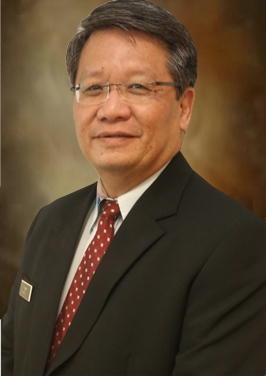 YBhg. Datuk Teo Khian How
This email address is being protected from spambots. You need JavaScript enabled to view it.
To ensure the correct and timely disbursement benefits of retirement to recipients according to laws governing retirement benefits
Formulating and monitoring the implementation of policies on retirement and retirement benefits.
Approving retirement benefits and cessation of service benefits for employees of the Public Service, employees of Statutory and Local Authorities, Judges, Members of Parliament, Members of the Administration and Political Secretaries according to the current relevant laws.
Managing the disbursement of retirement benefit and cessation of service benefits.
Developing and managing systems appropriate for the efficient approval and disbursement of retirement and cessation of service benefits.
Managing data about the retirement and cessation of service benefits.
Hits: 2832