Organisational Development Division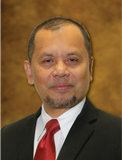 Encik Suhaimi bin Hamzah
This email address is being protected from spambots. You need JavaScript enabled to view it.
To ensure public sector agencies have appropriate schemes of service as well as efficient and effective organisational structures that will enable them to implement their objectives.
Formulate policies and provide advisory services on employment establishment schemes of service.
Provide consultancy services to public sector agencies and matters including: schemes, organisational structuring and strengthening.
Manage Personnel's data and information as well as schemes of service.
Conduct audit on employment establishment and schemes of service.
Hits: 4033